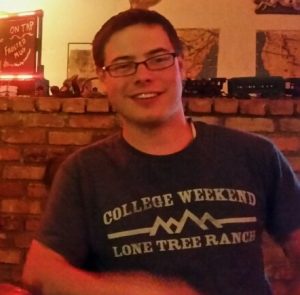 Imagine that new environments stress you out to extremes.  You have difficulties interacting with people socially, can be overwhelmed by chaos and lack of routine, and have difficulty explaining your needs to others.  That was me at the start of this mission trip with Rural America Ministries.  This being a difficult transition going so far beyond my comfort zone, even just for a month within the United States, I knew there would be challenges.
My month with R.A.M. came with great trials and great rewards.  This month helped me to work through many internal difficulties and fears by persevering in the face of adversity.  Situations led to me being more willing to ask for help and intentionally state my needs.  The spiritual benefits of this month ran deep into my soul and spiritual life.  I can no longer look at concepts such as stillness, perspective, service, prayer, in the same way.  The depth of learning I had during this month will be invaluable in the rest of my college career as a youth and family ministry major at LCU and beyond.
Through the example of R.A.M.'s leadership I was also taught some of the foundations of strong Christ-centered leadership.  The leadership modeled to me of prayerful, humble commitment has left parts of my life transformed in deep ways.  I was shown that being deeply prayerful before decisions has great power and I am reminded of a quote by Corrie Ten Boom:  "Don't pray when you feel like it.  Have an appointment with the Lord and keep it.  A man is powerful on his knees."  This prayerful leadership style and Christian walk lets God have far more impact in this world and the work we do.
The consistent focus of daily asking, "How did you see God working today?" began to open my eyes to the plentiful harvest of souls ripe in this world.  This Spirit and prayer-led attitude has bled into my daily life even after the trip.  Prayer is powerful!  I have seen its effects first hand in the lives at the Seymour Church of Christ.  Situations I saw where it was incontrovertible that God was actively participating in them: A man and his family falling apart under extreme pressure of circumstances, yet he yearned so much to hear God's word that his truck stalling out twice in water to get to the study couldn't stop him.  Humble women who sacrificially served the church and others doing such basic tasks as vacuuming the entire church building standing firm as an example of Christian service while being totally unrecognized.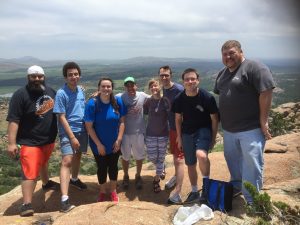 I saw God working in such magnificent ways on this trip, in my life and the lives of those around me. Because of my experience with R.A.M. I saw this verse with entirely new eyes:
"Then the King will say to those on his right, 'Come, you who are blessed by my Father; take your inheritance, the kingdom prepared for you since the creation of the world.  For I was hungry and you gave me something to eat.  I was thirsty and you gave me something to drink. I was a stranger and you invited me in.  I needed clothes and you clothed me.  I was sick and you looked after me.  I was in prison and you came to visit me.' Then the righteous will answer him, 'Lord, when did we see you hungry and feed you or thirsty and give you something to drink?  When did we see you a stranger and invite you in, or needing clothes and clothe you?  When did we see you sick or in prison and go to visit you?'  The King will reply, 'Truly I tell you, whatever you did for one of the least of these brothers and sisters of mine, you did it for me."    -Matthew 25:34-40