Rural Missions Opportunities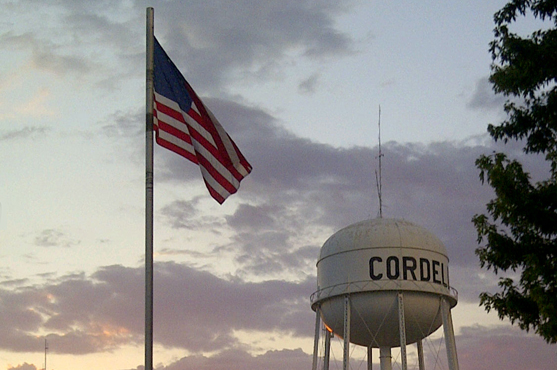 Cordell, Washita County, OK
Cordell, OK (pop. 2900) is the county seat of Washita County and the hub of influence for this county of 11,600 souls on the western plains of Oklahoma. The 4th & College Church of Christ in Cordell has made it its mission to reach all of Cordell and the surrounding communities in their county with the truth and grace of Jesus Christ. Recognizing the necessity to reach a community by loving its children, they have seen a marked increase in the number of children and youth involved with the congregation as a result of their intentional outreach. There is a spirit of anticipation as God continues to stretch their faith and reliance on His provision and guidance.
By starting with their congregation in Cordell, it is their vision and prayer to help build a strong presence of the Kingdom in the smaller surrounding communities in the county. To help them realize this vision they are currently seeking 4-6 mature disciples (single and/or couples) who will move to Cordell or the surrounding area and serve alongside the congregation as vocational missionaries. This would involve:
a 3-5 year commitment
obtaining employment in the area so as to be self-supporting
having a passion and spiritual maturity for missions in a rural setting
Local industries include the health and medical field, oil and gas industry, education, social work, and law enforcement. There are also opportunities for business entrepreneurs. If you are interested in this mission opportunity or know someone who would be, please contact us. We look forward to hearing from you!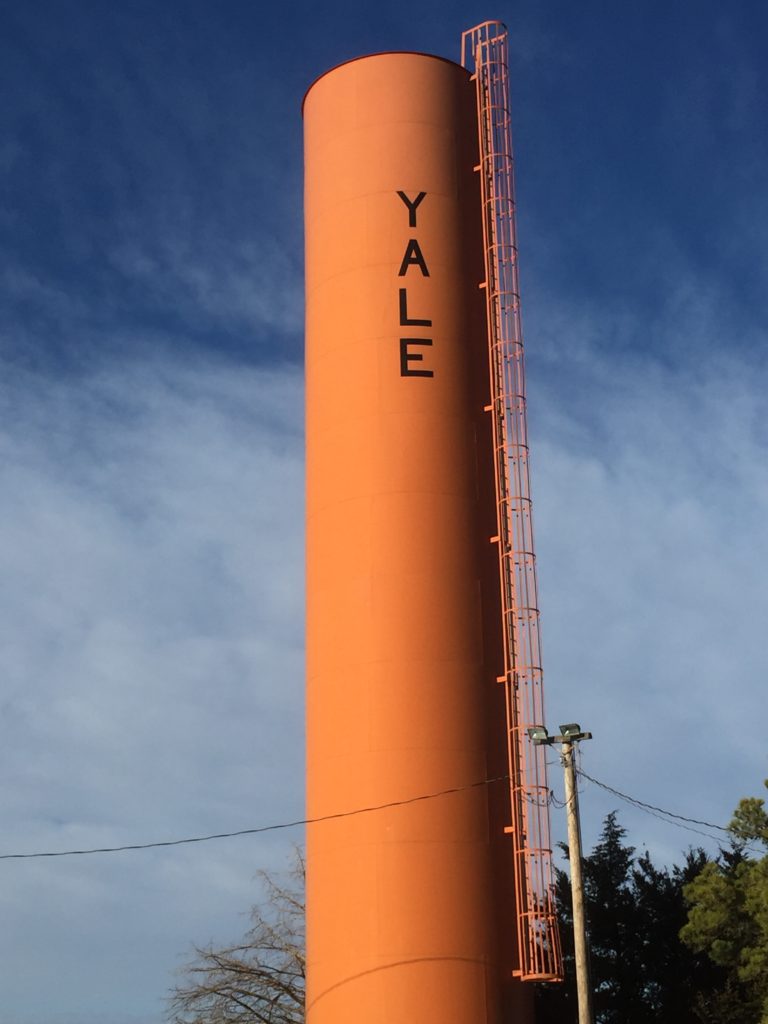 The Yale Church of Christ in Yale, OK is praying for an Evangelist to join them in their mission to make and mature disciples in Payne County, OK. Twenty miles east of Stillwater, OK with a town population of 1200 and a school district serving over 3000, this rural mission field is ready for the harvest. The Yale church recently partnered with R.A.M. in an effort to better equip themselves for their mission and to help them identify the right individual(s) to work with them to bring the grace and truth of Jesus to their community. Already they are beginning to expand their influence for the Kingdom and draw people to Christ while meeting their physical, and ultimately spiritual needs by sharing His word and serving with compassion.
A congregation averaging 30-35 on Sunday mornings, during a recent Super Sunday worship service they had 65 in attendance! More importantly than Sunday attendance, the transformation of this congregation is best reflected in how they have begun to share the gospel in their daily conversations and interactions with their neighbors during the rest of the week. They are increasingly becoming the redemptive body of Christ in their community and witnessing the power of God in their lives as they keep in step with His Spirit.
If you believe the Lord is calling you to partner with this congregation as an evangelist who will lead them in reaching the lost and equipping the saved, or you know someone who reflects the description posted above, we want to hear from you!
Contact us
Are you interested in these mission opportunities or know someone who would be, please contact us.
Lilley's Chapel Church of Christ, Lone Star, TX
The following is a brief description of this rural church and their present ministry opportunity:
"This congregation is over 100 years old. Most of the members grew up here from their childhood. In the past attendance neared 200. This second generation raised their children here, who them moved away for school or work and did not return. As a result, we are now a group of elderly who are faced with the extinction of this church. But there is a determination in these people not to let the Lord's body die off in this community. This is an unincorporated community – Jenkins – the nearest town is Lone Star which is just south of Daingerfield. We are about 35 miles north of Longview. Right now we are about 10 families and a Sunday morning attendance of 15 is a good number for us.
The history of the name is that over 100 years ago there were a farm across the road which was owned by a family named Lilley. They built a one room school for the children of this community. A group of Christians asked if they could meet in the school. Later when another school was established in Lone Star, this school closed down. Lilley offered the building to the Christians. But it had to be moved. The family farm across the road offered 5 acres to the Christians. They cut down trees to make logs and jacked up the building and rolled the building across the road and turned it 90 degrees. It became known as Lilley's Chapel Church of Christ. In the late '50's a new building was needed and the men of the church constructed most of it themselves – some of who are still alive and worship here.
Our vision is simple. We not only want to survive. We want to thrive. The people here are dedicated to this growth – not just for numbers, but so there will be a presence for the Lord in this community. We have been praying fervently for over a year, each and every Sunday morning and evening for God to prepare a family to come work with us. Our thought is that because we have no younger families, it is difficult to attract younger families. So, we are looking for a family that has children to reach families in our surrounding communities. I envision the primary focus to be on outreach, as a church planter would. The positives are that we already have a building and the financial support for two ministers. I see us working together as a team, sharing pulpit responsibilities and teaching duties.
I have been working in ministry since I was 19 – that makes this my 50th year. I served in several churches as Youth Minister (just a side note: I was the first Youth Ministry Intern in our brotherhood) – for an accumulated time of about 30 years. I also worked as a campus minister for about 10 years."
Contact
Are you interested in this mission opportunity or know someone who would be, please contact Kenny Shaver.
We provide the evangelization and revitalization of the rural communities in America
Partner with R.A.M. by donating today.