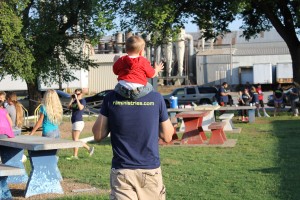 It's tough being a college student these days, especially if you are trying to follow Jesus.  I'm not talking about the spiritual challenge of battling temptation, but deciding what to do with your precious summer breaks.  College degrees are not cheap.  So there's the decision of working during the summer and saving money to help foot that ridiculously expensive bill for an education.
There are also countless opportunities for short-term missions.  Should you go to Africa and drill water wells or help an orphanage?  Should you spend a couple of months in Europe or Asia and teach English using the bible as your text?  Should you go to one of our major urban centers in the US and tutor inner-city kids?  OR what about bringing the truth and grace of Jesus to a mission field that most people haven't even heard of, let alone gone to?
Discover the incredible needs and opportunities of perhaps the newest, most receptive, yet over-looked mission field today, Rural America. When most students are going overseas or to large urban centers in the US for summer missions, why not join RAM as we bring the truth and grace of Jesus to this largely over-looked mission field?  Here are some really good reasons to be a part of RAM this summer: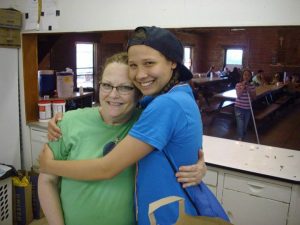 Rural Missions Immersion
For four-six weeks RAM will immerse you into the culture and life of rural America.  You will live and work alongside some of the friendliest, kindest people on earth who call rural America home!  As you do, you will discover the distinctive needs of the rural American mission field and have the opportunity to play a real and powerful role in ministering to those needs.  Your impact will be immediate, tangible and eternal in scope.
Intensive Ministry Training
Making a lasting Kingdom impact in the lives of people in rural America is just the beginning of your experience. You will also be equipped for ministry; ministry that powerfully transforms lives and moves beyond simply transferring information. During your 4 weeks with RAM you will learn and practice what we call the 7 Practices of Ministry.  These are seven ways you are equipped to powerfully minister the truth and grace of Jesus to others.  They are:
Being Still (in the Presence and promises of God)
Prayer
Perspective (Scripture)
Power (through the Holy Spirit)
Service
Evangelism
Discipleship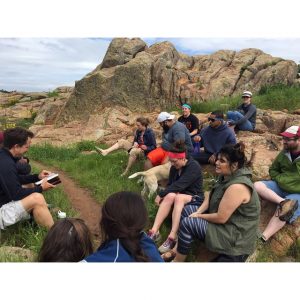 Spiritual Transformation
Consistent with our approach to ministry and our mission, RAM is focused on making disciples of Jesus Christ through the transformative power of the Holy Spirit and the Word of God.  Your time with RAM will continually emphasize this focus. Our goal is that after your experience with RAM you will have a deeper faith in God, a greater reliance on His power and grace, and a more effective ministry to others.  You will have matured as a disciple of Jesus and experienced greater transformation into His likeness.
Ministry & Vocational Internships
For students interested in an extended rural missions experience and also the opportunity to earn money for college, RAM will assist you in obtaining ministry or vocational internships in the rural community where you were on mission with RAM or in a similar rural community.  These internships follow your Missions & Ministry Training Experience giving you the opportunity to continue building the relationships and maximizing the Kingdom impact you made while a RAM team member.
Ministry internships are for students interested in serving on staff with a rural church. Vocational internships are any number of job opportunities available in a rural community.  RAM will help you find a job, including employment related to your field of study.  Just in the past two years we have assisted students in finding work in the mass communications and legal and social services industries.  Who says you can't do missions and make money for college at the same time?
 College Credit
We understand the challenges of completing your college education.  It's time consuming and  expensive, so every minute during the school year and the summers in between count.  RAM makes it possible in many instances to earn college credit while you are on mission with RAM.  If you are interested in earning college credit while participating with RAM, please let us know and we will do our best to work with your University to make this happen!
Rural America is one of the newest and nearly untouched mission fields known today.  Known as  the heartland of the US, in many ways it is suffering a coronary. It is hurting for the grace and truth of Jesus, and while needs and opportunities are many,  the workers are few. Become part of a growing movement of students bringing the healing power of Jesus to America's heartland,  Rural America!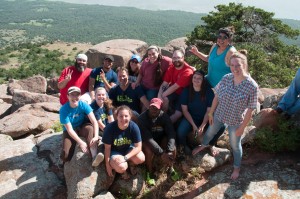 RAM is recruiting 8 students for our 2018 Summer Missions & Ministry Training Experience.  Download your application here:  Summer Missions Application. Contact us now to be a part of this life-transforming opportunity:
405.615.8792
405.334.7352
raministries@live.com